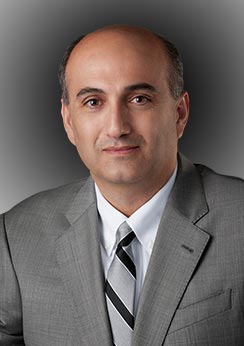 Babak Lami, MD
Board Certified Orthopaedic Spinal Surgeon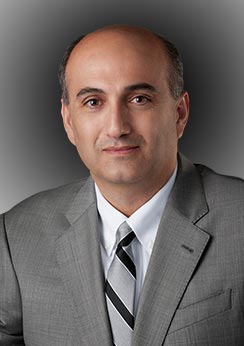 Dr. Lami specializes in both surgical and non-surgical spinal care of both pediatric and adult patients.
Dr. Lami graduated from the Chicago Medical School and went on to complete residency at the University of Illinois at Chicago where he was chief resident. He went on to complete a combined Neurosurgical and Orthopaedic Surgery Spinal fellowship at the world famous Leatherman Spine Center in Louisville, Kentucky.
CERTIFICATION
Board Certified Orthopaedic Spinal Surgeon – The American Board of Orthopaedic Surgery
Fellow of the American Academy of Orthopaedic Surgeons
American Board of Independent Medical Examiners – Board Certified Independent Medical Examiner
American Medical Association Guides to the Evaluation of Permanent Impairment, Sixth Edition – ABIME Board Certified
INTERESTS
Pediatric and adult spinal surgery
Minimally invasive spinal surgery
Work related injuries
HOSPITAL AFFILIATIONS
AMITA Alexian Brothers Medical Center - Hoffman Estates, IL
AMITA St. Alexius Medical Center - Hoffman Estates, IL
Northwestern Medicine Huntley Hospital - Huntley, IL
Specialty Surgicare, LTD Schaumburg, IL
Centegra Memorial Medical Center – Woodstock, IL
EDUCATION
Leatherman Spine fellowship
Departments of Neurological and Orthopaedic Surgery
University of Louisville- Louisville, Kentucky
8/2002-8/2003 University of Illinois- Chicago
Resident in Orthopaedic Surgery, 1997-2002
The Chicago Medical School
Doctor of Medicine, 1993-1997
University of Wisconsin-Madison
Bachelor of Science in Chemical Engineering, 1987-1991
ACADEMIC ACHEIVEMENT
The University of Illinois-Department of Orthopedic Surgery
Leo Weinstein award for Excellence in Patient Care
Scored 92 percentile, American Board of Orthopaedic Surgeon Examination
The Chicago Medical School
Alpha Omega Alpha Honor Medical Society (AOA)
The University of Wisconsin-Madison
Graduated with honors in Chemical Engineering
Dean's list for eight semesters
Elk Grove High School, Elk Grove, IL
Graduated with honors
RESEARCH
Preliminary report of a new Occipito-Cervical technique, won first place in Resident Clinical
Research presentation, Chicago 2001
Results of medialized acetabular cup in total hip revision, presented in Resident Clinical
Research Conference, Chicago 2000
EMPLOYMENT
Founder, "Illinois Spine Institute, S.C."
Private practice, August 2003-present
Research Engineer, Kimberly-Clark Corporation, Neenah- Wisconsin
MEMBERSHIP
Diplomat of the American Board of Orthopaedic Surgeons
Member of the American Academy of Orthopaedic Surgeons
Member of the North American Spine Society
Certified by the American Board of Independent Medical Examiners
PATIENT REVIEWS
Dr lami did a difficult 7 hr spine surgery on 6 18, i was walking in the house in 3 weeks without a walker! now im walking outside! very little back pain now, i would very highly recommend him too anyone he is great !
After 4 surgeons telling mr I should be wheel chair bound along comes Dr' Lami and a week out of surgery I feel a 100 % better than before with min. pain and numbness gone so far! AMAZING!
Dr Lami has performed Two Back surgeries on me since 2011.
Dr. Lami has saved my life from being in severe back pain most of my life to...