The facet joints are the connections between the bones of the spine. The nerve roots pass through these joints to go from the spinal cord to the arms, legs and other parts of the body.
These joints also allow the spine to bend and twist, and they keep the back from slipping too far forward or twisting without limits. Like the knee joint, they have cartilage to allow smooth movement where the two bones meet.
When these joints get swollen because of injury or arthritis, it causes pain. If the affected joint is in the neck, it may cause headaches and difficulty moving the head. If it is in the back, it may cause pain in the lower back, buttocks or thighs.
People with this condition usually complain that they must turn their whole body to look to the left or right. The pain and stiffness associated with this condition can make it difficult to stand up straight or get out of a chair. The person may walk hunched over. The specific symptoms depend on where the affected joint is located. It is very common for patients who have lumbar facet syndrome to have band like pain across the low back.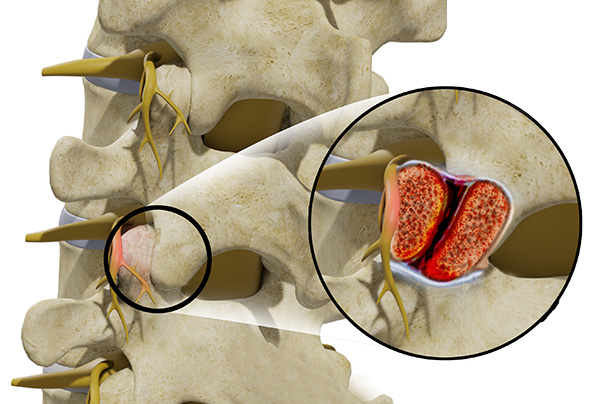 Treatments Offered