Lumbar Disc Herniation - Minimally Invasive Lumbar Microdiscectomy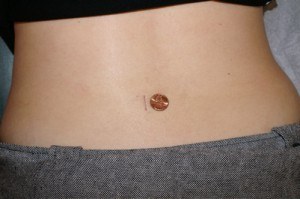 At ISI, we specialize in Minimally Invasive Spinal Surgery. Our surgical approach uses smaller incisions and less tissue disturbance for faster post-operative recovery. Of course these aims must be balanced against the need for the surgeon to have sufficient access to achieve the aims of relieving pain and producing a durable and lasting result. Many patients qualify to have their procedures performed at our state of the art surgical center in Schaumburg, IL.
Benefits of Minimally Invasive Surgery
Less pain
Faster recovery
Shorter hospital stay
Aesthetically better
Conditions treated with Minimally Invasive Surgery
Herniated Lumbar Discs
Herniated Cervical Discs
Neck Surgery
Spinal Fusion
Kyphoplasty
We would be happy to discuss if you are a candidate for a Minimally Invasive Spinal Surgery.