Sacroiliitis is the inflammation of one or both of your sacroiliac joints. These two joints are located where the sacrum (the triangular last section of the spine) meets the ilium (a part of the pelvis). Sacroiliitis is a common source of lower back pain or pain in the buttocks or thighs. It is often difficult to diagnose as many other conditions cause pain in the same locations.
The most common symptoms of sacroiliitis include some combination of the following:
Pain, usually low back pain, leg pain (may be in the front of the thigh), hip pain, and/or buttock pain
Pain that is worse when sitting for a long time, and worse when rolling over in bed
Stiffness felt in the hips and low back, especially after getting out of bed in the morning or after sitting still for a prolonged period.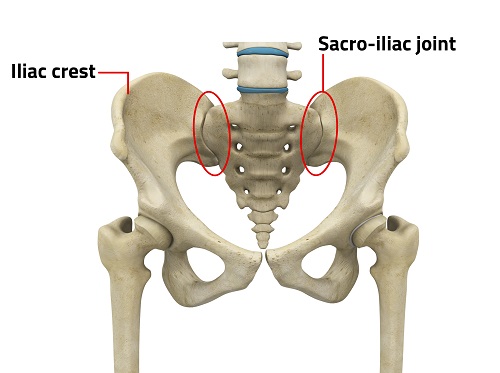 Treatments Offered